For quite a while I have been thinking about making a catalogue of my stamps. I am a visual person and I like to store like items in my craft-room together out where I wont forget about them. Out of sight out of mind totally applies here. Sometimes this is not always possible so I have some stamps that are up on a shelf in clear boxes that are just not getting used.
The solution for me is a stamp catalogue, a visual image of each stamp I have. The catalogue is very basic just thin chipboard for the covers and white card stock weight paper, I used the Cinch to punch the holes, and stamped everything is basic black ink.
The stamping took quite a while to do and was totally worth it.
It will be easy to update when I purchase new stamps.
I'm
soooo
glad it's done now.
I have never done so much stamping, a couple of hours everyday for 5 days....I'm not sure how many times I had to wash my stamp scrubber?...it's a good thing I have a couple of them and lots of stamp cleaner on hand that's all I can say.
I little fine tuning including tabs for the inside of the book has to happen still, I just need a break from it for couple of days.
This is a digi stamp from
Lori Designs digi shop
, I coloured it with copic markers, so many I don't remember which colours.
(I have not made a card with this yet)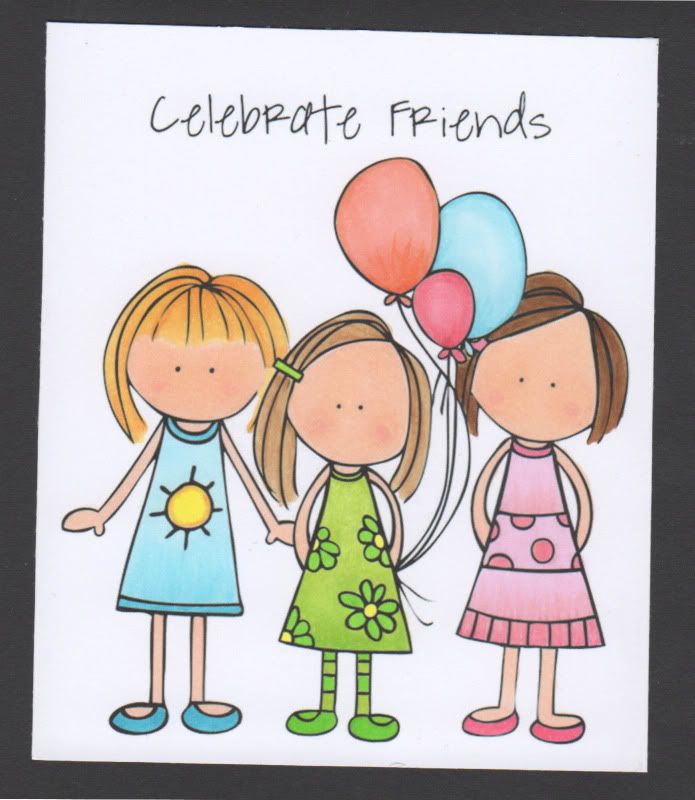 Tomorrow I get to hang out with some pretty awesome friends that like to get together every Tuesday for some creative time. I think I might get a 7 Gypsies tray finished tomorrow, if I can control my chatting. LOL
Happy crafting !
ttfn